Advisors
The Board of Directors is assisted in its work by a number of dedicated individuals with substantial expertise in communications, government relations, public relations, law and policy.
 Mr. TAMAS LAJOS SZALAY
Principal Advisor to the Board of Directors and Liaison Officer to the European Institutions
Mr. Szalay is a political advisor and the head of MEP István Ujhelyi's cabinet in the European Parliament since 2014. He used to be a political journalist for more than a decade in his former life, mostly working for daily newspapers. He has several university degrees: graduated in library science, also as election expert but he is a graduated graphologist as well and learned European public affairs too during the last years. In MEP Ujhelyi's team Tamás Lajos Szalay is responsible – among others – for coordinating circus issues: he is the program manager and appointed circus-inspector of the BigTopLabel-project, which is the first European quality assurance system for circuses.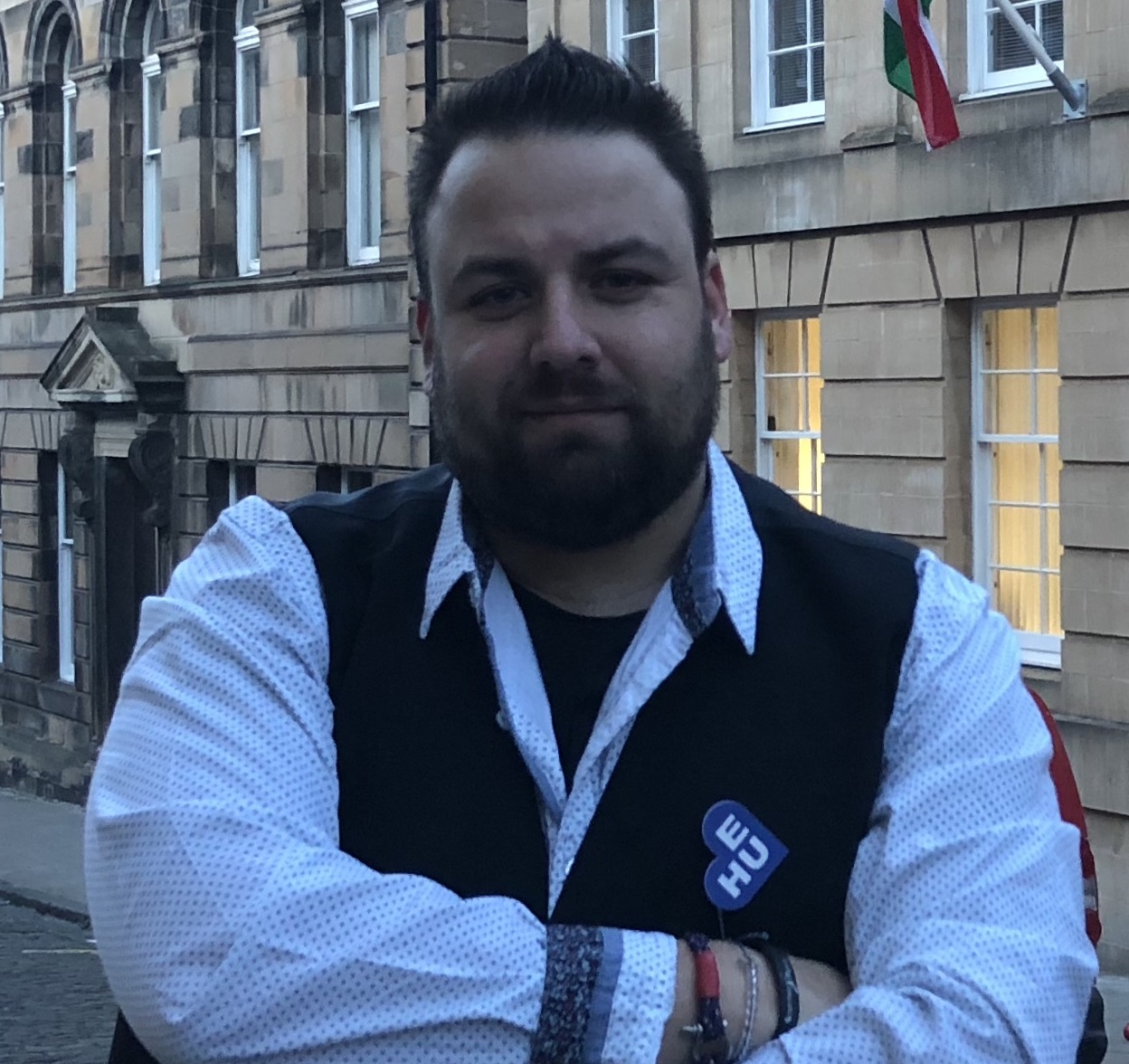 Mr. Rodney Huey
Mr. Rodney Huey, Ph.D., is the sole proprietor of RAH PR STRATEGIES, a strategic communications consulting service based in the Washington, DC area. With more than 25 years experience in strategic planning, corporate communication, brand management, media relations, crisis management, market research and public affairs, he is the former Vice President of Public Relations for Feld Entertainment, Inc., parent company of Ringling Bros. and Barnum & Bailey Circus, Disney on Ice and other live family productions. He has served as Vice President for Communications for National Public Radio where he directed its external and internal communications programs, brand management, national promotions, public and media relations, corporate communications and creative services. In 2004 he established RAH PR STRATEGIES whose clients have included The John and Mable Ringling Museum of Art, the Sarasota Convention and Visitors Bureau, Holiday on Ice – Europe, ThemeSTAR productions and the Outdoor Amusement Business Association, for which he writes a circus column for OABA's SHOWTIME magazine. Mr. Huey also serves as the North American press representative for the Federation.
Mrs. Jessica Hentoff
Jesscia Hentoff is artistic/executive director of Circus Harmony, a social circus school she founded in 2001in St. Louis, Missouri, USA. She has been using circus arts to motivate social change since founding the St. Louis Arches youth circus troupe in 1989. In 2009, Ms Hentoff was named St. Louis Arts Innovator of the Year and Outstanding Arts Educator of the Year. She also was invited to address the World Circus Federation and European Circus Association on the subject of Social Circus. In 2012, she served on the jury of the International Circus Festival in Monte Carlo and spoke on the subject of social circus at both Princess Stephanie's Circus Luncheon and the Budapest Circus Festival's Social Circus Conference. Jessica serves on the board of directors for the American Youth Circus Organization and on Circus Fans Association of America's Youth Circus Committee. She has been teaching and performing circus arts for almost 40 years. A former aerailist, Jessica is the only person to accomplish (with her trapeze partner, Kathie Hoyer) the difficult heel to heel hang. Jessica was a founding member of both the Big Apple Circus in New York City and Circus Flora in St. Louis, Missouri. Her remarkable vision and use of circus arts to build character and community has brought about ground-breaking and bridge-building programs that are the embodiment of Circus Harmony's mission to help children "defy gravity, soar with confidence and leap over social barriers, all at the same time."
Mr. Sebastian Hüchtebrock
Mr. Hüchtebrock has worked for many years as the casting manager for the renowned theatre, Friedrichstadt-Palast Berlin, Europe's show palace. He also is a member of the Organizing Committee of the Festival International du Cirque de Monte-Carlo, contributing to the creation of the annual festival as well as the New Generation competition for youth. Mr. Hüchtebrock's love for the circus began in his childhood. He has worked for various European circus shows and studied theatre in Berlin and Paris.
Mr. Arie Oudenes
Mr. Oudenes has loved the circus since he visited at the age of five a show of the Dutch Circus Boltini with his grandfather. He became a member of the Dutch Association of Circus Friends and served as secretary of the VNCO (Association of Dutch Circus Enterprises). From 2002 to 2012, he was Director of the European Circus Association. Currently, Mr. Oudenes is chairman of the Foundation for Circus Culture in the Netherlands, working to promote circus culture in the country. To reach that goal, a partnership has been formed in which all organizations involved in the circus cooperate. In addition to professional circuses, the partnership includes youth circuse, vocational training organisations, circus friends, and museums with particular circus collections. Mr. Oudenes also is an avid collector of circus toys.
Mrs. Betty Butler
Betty Butler is Co-founder and Artistic Director of Circus Juventas, the largest performing circus arts school for youth in the United States. Betty began her circus training in 1972 with Sailor Circus, working with the Flying Wallenda Family on the high wire. Later she performed with Florida State University's Flying High Circus and graduated with degrees in International Business and Italian. Betty has been the creative force behind Circus Juventas' spectacular annual productions, producing, writing and directing the shows, and coordinating all aspects of the productions, from costuming to music to makeup.
Mr. Alex Sijm
 Alex Sijm became an advisor of the Fédération Mondiale du Cirque in 2020. In this function he will work closely with executive director, Zsuzsanna Mata, organising seminars and conferences, among other things during the Monte Carlo International Circus Festival.
He (1976) always dreamed of becoming a circus director. After graduating in business management in 1995 Alex started his circus carrier. For several years he worked for the Dutch National Circus Herman Renz and the international television company Endemol.
In 2001 he started to work as an independent producer and founded his own company:  "Impresariaat Sijm". He managed to build up very soon three different annual circus productions. Employed dozens of workers and the programs were seen by more than 100.000 visitors. In 2018 he decided to go for a different orientation and started an academic course to become a trainer and coach.
In the beginning of 2020, just before the "Corona" crisis he successfully sold part of his company.
From 2021 Alex Sijm plans to give lectures and training sessions for the corporate sector. In cooperation with several non-profit organizations he continues to create circus shows focusing more on the social character of the production, like: the famous Gay Circus Amsterdam and the Circus for (health) Care.